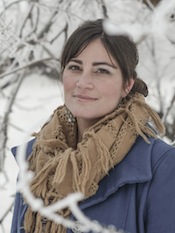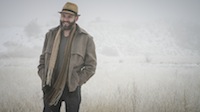 (click for full-resolution images)
Biographical Facts in Third Person
Tim and Laurie are married and very much in love. They live with their three children in Colorado Springs. They are also shamelessly in love with God and are called to lead his worshipping church into his presence where anything happen.
For Tim, a long day on the river fly fishing is about as good as it gets. He loves the smell of old acoustic instruments and driving before dawn on road trips. Laurie loves spending most of her time staying at home with the kids. She is a talented editor and lover of literature, and is very good at spotting hawks and eagles and deer when no one else sees them.
The Thorntons' musical style is best described as American (or Americana if you want to sound more cultured), a straight-ahead energetic folk that can swerve into the oncoming lane of Appalachian, Blues, and experimental now and then. Tim and Laurie released their first two albums, The Bluing of the Sky (a warm and pristine songwriter album with rich hymn arrangements) and Reckless (a more experimental effort embracing clamor and tension musically with its heart of worship expressed through deeply personal songs) under their folk band name, The Blackthorn Project. They have also contributed to several projects by other well-known artists such as Enter the Worship Circle: Fourth Circle, not to mention the highly acclaimed Love and War and the Sea in Between by Josh Garrels who wrote of the Thorntons, "I don't know of anyone who can capture an old mountain folk sound like them."
Tim and Laurie's new worship album, complete with song story videos, is self-titled, but their nonprofit organization continues to operate as The Blackthorn Project.
Although music is a very important expression of Tim and Laurie's love for God, it is a part of a much larger calling on their lives, which is why they operate as a not-for-profit ministry.
Our Mission
To bless the church and proclaim the kingdom of God.
We want to see the saints freed, healed, and matured to walk intimately with the living God. We're inspired by Isaiah 61:1-3.
What We Do:
Pastoring and Discipling People
Creating and Releasing Music/Worship Leading
Writing and Speaking
We work with our brothers and sisters in Christ both inside and outside the walls of fellowships across many denominations and geographical boundaries. We are licensed ministers who love local church expressions and are submitted to pastoral care. Our work is done under the oversight of a board of directors. We are sent by partners.
Please feel free to contact us.
Tim proudly plays a Bitterroot mandolin and custom Hyalite mandocello by Weber Fine Acoustic Instruments.